BG Fashion Icon 2018: Nominations by the Academy of Fashion
Silviya Todorova
The prestigious "BG Fashion Icon" competition is organized for the tenth consecutive year. According to an established tradition, the Expert Council of the Academy of Fashion, including prominent lifestyle, fashion, secular journalists and editors from the leading print and electronic media, offered its nominations for the most stylish and successful Bulgarians of 2018. As before, the criteria that Bulgarian celebrities need to show to gain the status of BG Fashion Icons are qualities and virtues such as sophisticated and modern taste and style, high professional achievements, impeccable culture, morality and reputation.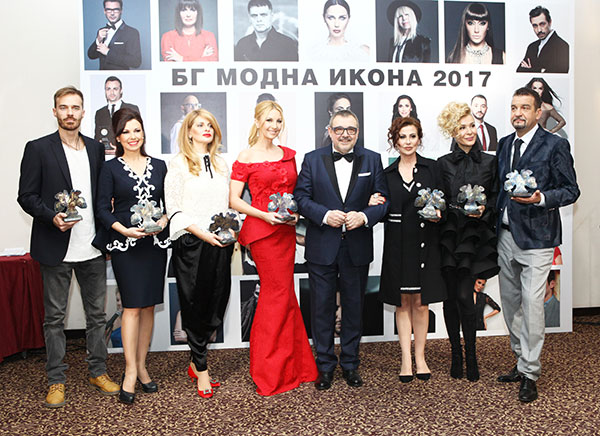 For the most stylish and elegant Bulgarian women are nominated (in alphabetical order): Alexandra Surchadjieva, Desislava Stoyanova, Jacqueline Vagenstein, Ivet Lalova, Kristina Patrashkova, Maya Manolova, Mihaela Fileva, Sanya Borisova, Slavena Vatova, Yana Marinova. Nominations for the most stylish and elegant Bulgarian men include (in alphabetical order): Viktor Nikolaev, Vladimir Ampov-Grafa, Dimitar Berbatov, Dobromir Kiriakov, Konstantin Trendafilov, Lubo Kirov, Lubomir Kovachev, Orlin Pavlov, Teodosii Spassov, Julian Vergov.
Prof. Lubomir Stoykov, President of the Academy of Fashion, said: "Colorful is the spectrum of stylish and successful people who have been nominated for this year. It includes outstanding personalities from artistic, journalistic, sporting, cultural, political, and other environments. I believe that the audience, the experts and the Academy of Fashion will do their job in a conscientious and precise way and will highlight the worthiest Bulgarians from a cultural, aesthetic and professional point of view. I hope that the future winners of the BG Fashion Icon Award will become more prominent as role models and that, with their very positive example, they will make a valuable contribution to the upbringing of youth, to the noble battle with bad taste, the prostitution and the kitsch. "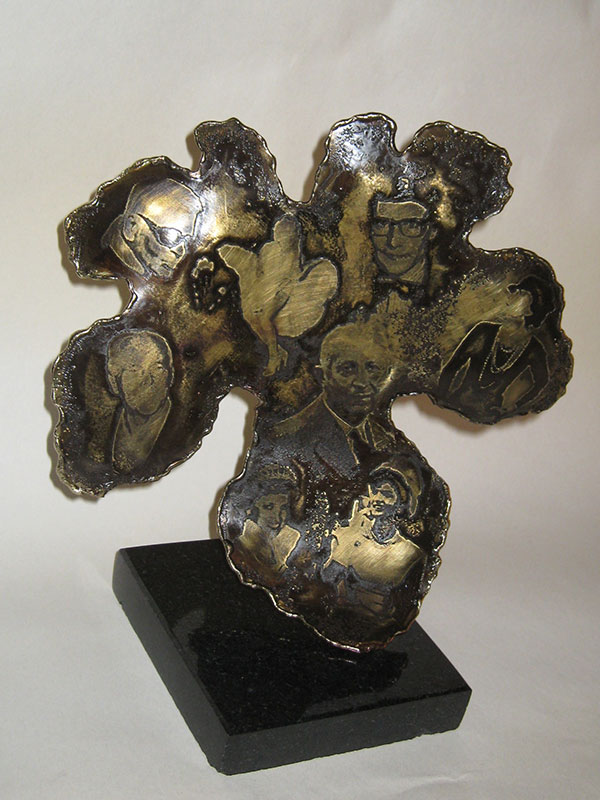 Online voting begins on November 1 and will last until November 20th. Anyone wishing to vote can do so at the following website: http://www.fashion-lifestyle.bg/igra.php. Organizers and sponsors have provided attractive prizes for recognizing the results of the vote. The award, that will be given to the "BG Fashion Icon" winners, is a sculpture made by the unique Bulgarian jeweler, Angelo Krasini. The statuette is an interpretation of Adam's and Eve's first clothing - the fig leaf - with the images of the most famous designers and fashion icons.

The prize "BG Fashion Icon 2018" will be awarded in December this year. at an exquisite ceremony at Vitosha Park Hotel. In the show, just before the official ceremony will be shown up-to-date collections of famous Bulgarian and foreign designers and fashion houses as well as - traditionally - debut works of students in fashion of Prof. Lubomir Stoykov from the National Academy of Arts. "BG Fashion Icon 2018" is realized with the kind cooperation of: "Kimbo", "Vitosha Park Hotel", "Nedelya", "Paradise Catering", Marina Mladenova, Hair Box and Niki Tonev.

For the period of its existence, the award "BG Fashion Icon" has become the most prestigious annual award for style, elegance and visual culture in Bulgaria. Among the winners of this prestigious award are Iliana Raeva, Gala, Iliana Zaharieva, Yordana Dimitrova, Kapka Amzina, Niki Kanchev and Niki Iliev for 2017; Yoanna Boukovska-Davidova, Dilyana Popova, Tanya Skrinska, Anton Hekimian and Luben Dilov-son in 2016; Victoria Petrova, Galena, Iliana Alipieva, Niki Sotirov, Orlin Goranov and Plamen Konstantinov for 2015; Grigor Dimitrov, Valeria Veleva, Maria Sylvester, Alicia and Velizar Sokolov - Zaki for 2014; Evgenia Zhivkova, Iva Ekimova, Teodora Duhovnikova and Marian Kurpanov for the year 2013; Lili Ivanova, Alexandra Raeva, Anelia, Orlin Pavlov and Dr. Angel Enchev for the year 2012; Denitsa Atanasova-Gergova, Vasko Vasilev, Maria Ilieva, Evgenia Kalkandjieva and Vladimir Ampov-Grafa for 2011; Gala, Vladimir Karamazov, Elena Petrova, Kalin Vrachanski and Valentina Voykova for 2010; Diana Lubenova, Tsvetelina Borislavova, Yuliana Doncheva, Dimitar Berbatov and Miro for 2009;

Voting: http://www.fashion-lifestyle.bg/igra.php

 

Pictures:

1. The "BG Fashion Icon", made by the best Bulgarian jeweler, Angelo Krasini.

Photo: Personal archive

2. The winners of the BG Fashion Icon 2017 together with Prof. Lubomir Stoykov.

Photo: Anton Markov / Academy of Fashion


Hits: 1 | Leave a comment
Author: Boyana Ivanova
The voice of the professionals in the men's suit business
If you want to share your knowledge and contribute to the site, please email us at contributor@bgfashion.net Don't miss this opportunity as this will be a free advertisement for yourself and your menswear brand.